Celebrating Our Next Gen Bunch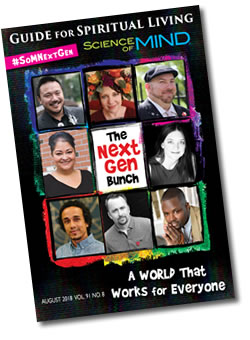 "Within Religious Science, as we honor all paths to the One, we welcome voices that may sound different from our own, that may challenge our long-held beliefs and open our eyes to truth in all its manifestations." Rev. Dr. David Goldberg, publisher and editor of Guide for Spiritual Living: Science of Mind magazine, introduces readers to eight young New Thought leaders in our August issue, noting, "Our own millennial generation, whether raised in New Thought traditions or coming to them on their own, gives voice to expanding areas of focus."
Whether part of the millennial generation or Gen X or other, these young leaders passionately bring a fresh perspective of what might be ours — and theirs — to do. The eight highlighted in our Next Gen series are: Rev. Brian Akers, senior minister for Oneness Spiritual Living, Columbia, Maryland; Rev. Amanda Ganley, spiritual director, Santa Clarita Center for Spiritual Living; Nick Hemmert, RScP, chief strategist and co-founder, The Center for Awesomeness in Denver; Rev. Masando Hiraoka, assistant minister, Mile Hi Church, Lakewood, Colorado; Rev. Erin McCabe, senior minister, Unity Village Chapel, Unity Village, Missouri; Rev. Kevin Kitrell Ross, senior minister, Unity of Sacramento, California; Rev. Abigail Schairer, associate minister, Center for Spiritual Living Seattle; and Jeffon Seely, speaker, author, entrepreneur.
By no means an exhaustive list, this group of young leaders bring their unique perspectives to our August issue. Each will also be spotlighted in a feature-length article in the coming months. We honor these young leaders by welcoming their passionate, articulate, unique perspectives on New Thought today — and into the future.
"By amplifying their voices," Goldberg says, "we seek to understand how our next generation of leaders expresses their beliefs, how they marry our teachings with their realities, how they bring their truth to the world.
"Because we remain open at the top," Goldberg adds, "we invite you to share with us other young voices who you'd like to see included in our efforts." If a young leader inspires you, lifts you up, gives you hope, please share that information with us by sending an email to edit@ScienceofMind.com.
— For more about our Next Gen Bunch, see the August issue of Guide for Spiritual Living: Science of Mind magazine.
---
Expanding Our Reach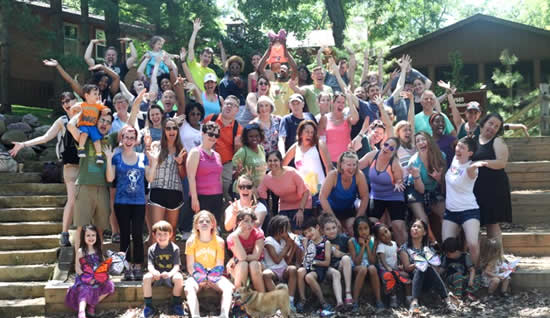 Camp stories may be something most all of us can share. Tales of being in nature, of sitting around a campfire, of reaching out through day camp — these are shared experiences by so many, and yet each is as individual as the person sharing it.
Lincoln Rogers, a teenage member of Bodhi Spiritual Center is Chicago, explains that his CSL teen camp experiences have had a profound effect on him. "In fact," he says, "I am applying to colleges with an essay, 'Is God Real?'. These insights are a direct result of the time I've spent in the Bodhi teen group and why I continue to be engaged with the group. My time with the Bodhi teens and my trips to camp in particular help me get emotionally rebalanced."
He adds that these experiences enable him to "bring the values of spiritual practice to the cadets I lead through JROTC. I find that I can incorporate higher ideals when I'm counseling and mentoring cadets."
The Bodhi Center offers outreach opportunities, whether through camps, music or social justice endeavors. The center operates from a straightforward premise: Wherever you are on your spiritual journey, you are welcome here.
And how does Rogers answer the central question of whether God is real? He says, in part, "I will keep my eyes open and find peace in the knowing that I may never have proof of a God. What I do have it the power to create my own reality and find the God within myself."
— To read Rogers' full essay, visit www.ScienceofMind.com.
---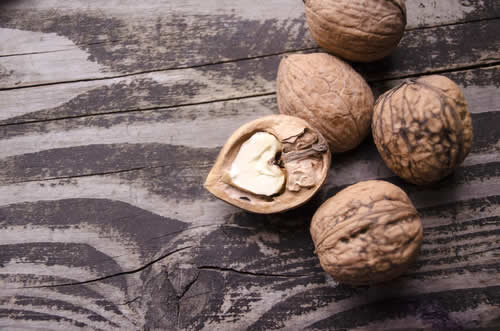 Broken Open
by Rev. David Ault
The aim for all of us is to learn that by dissolving all sense of blame of others and acknowledging responsibility for the quality of our lives, by virtue of our own thoughts, we can change our lives. Conscious choosing of thought offers freedom from life as victim and life as unfair. Mind is creative, and it is the medium by which we deliberately mold our relationship with the world through the conscious use of spiritual law. Yet if the theme of brokenness is too hardwired, it can be challenging to cut the cord of blame in a world so readily casting aspersions.
Brokenness is not a destination. It is the inevitable enveloping energy that slaps at the face and pounds at the gut to remind us we are vessels of feelings. But what do we do with these feelings, with this seeming irreparable mess? Do we barricade ourselves from their raw presence, or do we learn to breathe with them and through them, all the while learning that by allowing them the space to flow through us, we go from someone who is broken to someone who is broken open? …
Being broken open revives us. It creates within us a spaciousness that did not exist before. The poet Rumi says, "The wound is the place where Light enters you." Our brokenness is where this leading light can penetrate and shine itself upon all the strengths, talents and possibilities we forgot were in us, where one judgment at a time is suspended. Let us commit to a prayer of recognition, saying with no reservations, "Everything that shows up in my life is exactly what I need to move me to my next level of greatness."
— Daily Guide for August 8, 2018, by Rev. David Ault, as published in the August 2018 issue of Guide for Spiritual Living: Science of Mind magazine.
---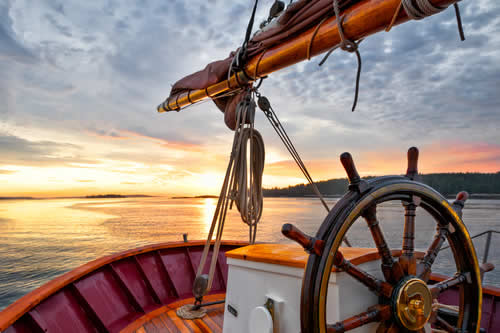 Reality Abides in Eternal Peace
by Dr. Ernest Holmes
No matter how much we seek to attach our troubles to God, God is never troubled. God does not, as it were, come down and enter into our troubles to straighten them out. If He did, He would be more confused than we are because He has more to be confused with, but there is no such thing as Cosmic confusion.
Reality abides in eternal peace, in everlasting calm. Consequently, we cannot carry our confusion into peace any more than we could carry darkness into light. But if we could let go of our confusion long enough to receive the peace, as the light shines in the darkness and dissipates it, so the peace would dissipate the confusion and it would not be there.
We have to let go of our problems long enough to take hold of the answers. … So we may be sure that the pressure of God's power is so great against all things that if we open but the smallest crack, the winds of heaven will fill our sails with a dynamic power that shall surely carry our boat into safe harbor. …
There is such a thing, then, as reaching a state of consciousness above the level of our confusion, and in such degree as we do that there is no argument, no controversy, no confusion; there is no fear, no doubt, no uncertainty.
We should seek an awareness of the infinitude and stillness of the everlasting Peace, the motion of the ceaseless Energy that flows through everything in majestic calm. We must believe that there is within us a pattern of living beyond all confusion, beyond all fear, and that it is here and now because the Universe in which we live is here and now. We must seek to feel it.
— Excerpted from "Creative Living" by Dr. Ernest Holmes, a compilation of 20 essays, available at SoMArchives.org for only $6.
---
Inside August
Subscribe today CLICK HERE
Creative Living Cornerstones:
Love, Givingness and Peace

A World That Works for Everyone
Starts With You

Unlocking the Secrets of Wisdom Healing Qigong

Daily Guides
by Rev. David Ault
---